Plugins Included in Bundle:
Display different notifications on your site and denied some features.
Features of bundle:
Limit minimum and maximum quantity of products
Display notification on the cart
Add watermark to protect your product images
Additional currencies for your customers
Bundle includes this plugins:
Automatically update works only with Account key or Plugin key.
Account key and Plugin key you can find in BeRocket site on My Account page.
Account key you can find on the right side of the page.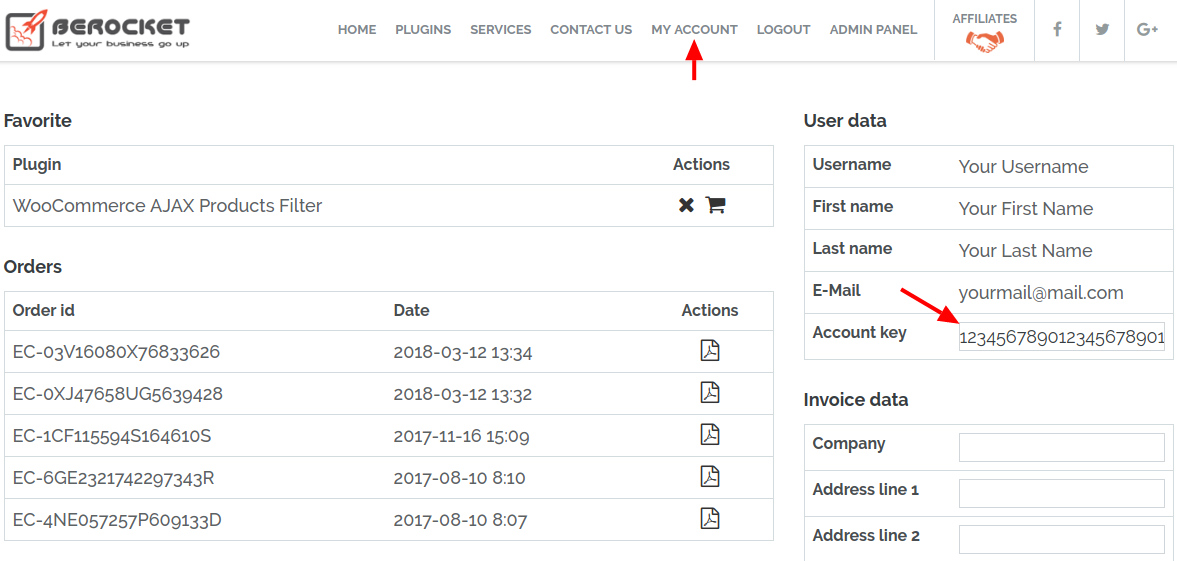 To get Plugin key you need click key symbol on plugin that you need and key will display after plugin list.